Our best selling products
Shelf Signage
Dana Industries are the leaders in Shelf Talker development.
Large Format Printing
Any size and on any substrate—the possibilities are endless.
Clipless Blades

Sustainable blades in any shape or size, which are easy to execute at store level, requires no hardware.
Shopping Carts, Trolleys & Baskets
Our shopping carts, trolleys, and baskets come in a wide variety of styles and colours.
Data Strips & Hardware Accessories
Dana offers a variety of data strips and hardware accessories designed to create an organized, clean look.
"Own the Shelf, Own the Aisle, Own the Experience."
John Ricci, CEO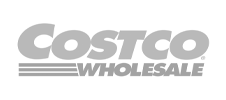 "Dana Industries has incredible turnaround times, outstanding service, fair pricing, and incomparable quality."
"What makes Dana Industries unique is their commitment to excellence. We have received nothing but great products and exceptional service from Dana Industries. Their passion and devotion for what they do are undeniable. Sobey's is proud to have Dana Industries as our supplier."
"Bacardi has been using Dana Industries for the past 18 Years, during which time they have provided us with quality products and excellent service. Dana Industries is a quality supplier, reasonably priced with special attention to detail and excellent support. I can confidently recommend Dana Industries as a solid and reliable supplier, and experts in their field."